Here, some of our franchisees discuss their positive experiences with the Husse brand!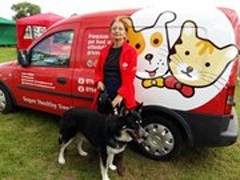 Leslie and Phillipa
We have looked in to several franchises and none got back to be as promptly as Husse. After our first discussion with Husse everything else fell in to place. Professionalism in handling the numerous queries and organising our first meeting with Fahim and Dr Majid was brilliant. I ordered food to trial on my (very difficult) dog and the result was unbelievable.
We then trialled it on a relative's dog and that too had unbelievable results on digestibility. The product does what it says. Now I can honestly say my dog did so well on the food, I made the decision to invest in Husse just after this.
Related: Pet Franchises in the UK – Turn Your Passion into a Business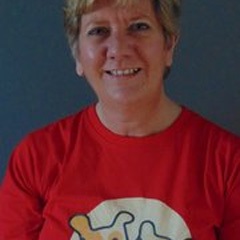 Phillipa and I both hope to carry on having and developing the relationship we have with the team at Husse.
My dog Max made me join Husse! He is my first dog and, as you do with your children, I always wanted to do the best for him. As he grew from a puppy to an adult dog, I was concerned whether I was feeding him correctly and when he had some skin complaints and I was overwhelmed with a lot of advice from people about what to feed him that got so confusing! I couldn't look at a dog food and know whether it was the right one for him or not. It was very expensive trial and error!
Being part of Husse now means that I can help people to clearly understand what super healthy pet foods really are, and how they will benefit their beloved pets throughout their lifecycle.
I'm really looking forward to meeting customers in my area, learning about their pets and becoming someone who can be trusted and relied upon to offer fantastic products and helpful advice and support.
Related: Pet Franchises – Search Franchise Reviews Directory
Gareth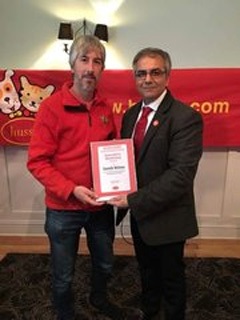 I have been part of Husse for two years now and really enjoy it a lot.when I started I still had a job and a young daughter who took a lot of my time. I feel I could have been a lot more successful if I had more time.
Saying that I am very excited about the coming months. my daughter has now started school and I am about to change my job to part time which means that Husse will now be my main concern and will be getting a lot more of my time. I believe I have been heading in the right direction and approach to the people in my area. I have built a good reputation over the last two years and it is really now time to push harder.
I also wanted to say a thank you to you all at Head Office. When I started there was a lot of things that needed improving and I think you guys have done a good job in getting everything to where we are now.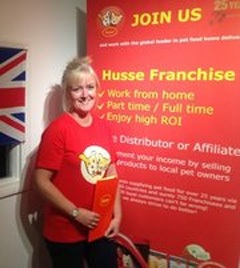 Annabel
I've always been involved in Sales and Customer Service, as I love meeting people….two days are never the same! For me it's about listening to what it is my customer wants, guiding them through the choices available, so they end up making the right decision for them. At the end of the day it's about providing excellent customer service.
Why Husse
I've just recently made the decision to leave my current job due to stress and with the passing of my father, it's made me think about what's important to me. I want to be able to enjoy what I do for a living, make a difference to my family and my island community. I love, love animals and so to find a franchise like Husse, well, I'd be silly not to go for it! The fact that they have been established for 30 years, that they are a well respected Swedish brand and they use only natural products, totally made sense to me as a proud pet owner. Also the fact that Husse are part of a global trend and that is online shopping, it's the perfect time to get set up with what is a great company and product.
My experience so far with Husse
So helpful, friendly and professional! From when we got in touch with Husse, everyone has really helped us get set up. The training was a jam packed two days, but was done in a relaxed and friendly manner. We were very much looked after and I felt like I had made some great new friends to help me on my new journey!
Related: Husse Franchise
What I'm looking forward to
I just can't wait to get out there to meet my soon to be customers…that's the four legged kind! I'm feeling very confident that the Husse brand will be very well received here in Jersey, not only by my customers, but the fact their owners struggle to find time to go to the shops these days. To be able to provide free nutrition advise, no need to remember to reorder, due to Husse's fantastic CRM diary system and the offer of free home delivery, why wouldn't they order Husse?
Franchisee owners Tom and Jo over the moon with Husse UK!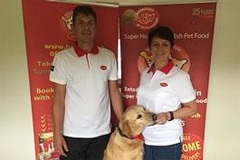 Tony and I had spent a considerable amount of time looking for a suitable franchise for me, I have been wanting to take the leap away from being employed for a while now.
When we discovered pet food franchises I was over the moon, I love dogs and animals in general and decided it was the way forward for me. Then it was about which one, after a very short time it was obvious which was the company to choose, the support and responsiveness from the Husse team was second to none, my questions were answered within hours and at no time was I made to feel a nuisance by asking so many questions.
Since signing the deal nothing has changed, I'm still getting all the help and support I was promised from the start.