In 2011, Swansea primary teacher Emma Morgan had nothing but £1,000 and a distant dream of running her own ballet school.
She also had a toddler, with a second child on the way.
Seven years later and her eight Tiny Toes preschool ballet franchises have seen her nominated as one of NatWest's businesswomen of the year.
On Monday in London, she will find out if she has won in the Encouraging Women into Franchising category.
Her schools teach expressive dance skills to children from Leeds to London and four more are in the pipeline.
Related: Buying and Running A UK Children's Franchises – What Does It Take?
Ms Morgan believes the key to success is passion more than business, adding: "I went away to ballet school from 11 and gave my entire life to it.
"But in the end I felt like a robot, training my body to perform mechanics for other people's enjoyment.
"I trained as a ballet teacher as I thought my education would have been a waste otherwise.
"But it wasn't until I realised my six-month-old was already using the same movements and sounds as a way of expressing emotion that I had the idea which made me fall back in love with ballet."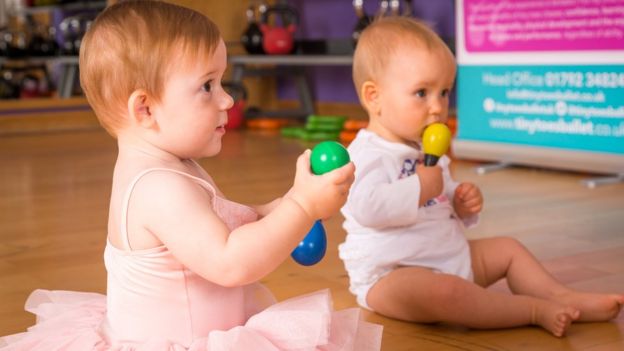 She believes, rather than being strictly regimented, ballet should be a form of play.
This can then teach under-fives sensory, motor and social skills at a time when 90% of their brain development is taking place.
Dance routines see the children act out preparing sandwiches for a teddy bears' picnic and squishing through foam to go on a bear hunt.
The curriculum has been adapted for children with sensory, learning and physical disabilities in conjunction with ParaDance UK and will soon be offered in primary schools.
As the business quickly mushroomed, Ms Morgan realised she could not manage it all herself.
"I was working seven days a week, teaching classes from Swansea to Abergavenny and then I started getting requests in England," she said.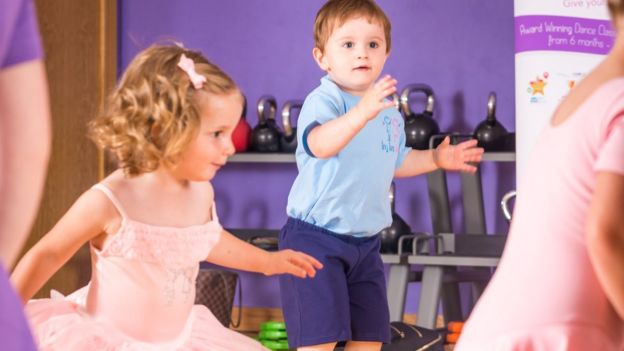 "I didn't want to manage dozens of employees, so franchising the brand seemed logical, but then again I didn't want to dilute the quality.
"That's why it's easier to get in the SAS than to become a Tiny Toes Franchisee; I don't advertise, I only accept the best teachers who approach me and I provide all the training and lesson plans.
"You could say I might have grown quicker if I'd have been less fussy, but for me the business is nothing without the vision."
In being nominated for the award, she was praised for the women-friendly nature of her model, which offers part and full-time franchises to fit in around family demands.
Though her ambitions by no means end there.
"Amy Dowden from Caerphilly became the first Welsh professional on Strictly [Come Dancing] last year and she's promised to come down and do a workshop with some of our classes. But I've got my eyes on another Strictly star.
"Deborah Meaden was a contestant in 2013 and clearly loved her dancing, so if a Dragon ever did want to get involved in Tiny Toes… I'm in!"
Source: BBC